Congratulations! If you're reading this article on Boy Dog Names A-Z, chances are you just got a new puppy or perhaps a shelter rescue. Gaining a furry new family member is an exciting and special time.
We LOVE naming dogs and coming up with all kinds of dog names. We have a huge list for you to scroll and chances are you'll find a perfect fit for your big boy or big girl.
Now… time to give that special pup a special name! There are so many different male dog names to pick from, but chances are, by scanning this list, you'll be able to get an idea of which kind of names fit your baby boy.
Let us know what you chose, also tell us of any favorite dog names that you don't see here, and we'll be glad to add them to this ever-growing list.
Male Dog Names That Start With A
Ares
Ace
Acadia
Agnar-Old Norse
Ajax
Alastair
Alaska
Alistair
Alrik
Alastor-Moody
Amus
Ammo
Angus
Ant Man
Anubis (Egyptian-god-of-Death)
Apollo
Apache
Archy
Ares
Arrow
Arne – Eagle

Archie
Archy
Artic
Aslan
Ash
Atilla-the-Hun
Atticus
Austen
Axel
Avenger
Abomination
Male Dog Names That Start With B
Baba-Yaga (from John Wick)
Badger
Baer
Baron
Bane
Bandit
Banjo
Barty-Crouch-Jr
Balder (Son of Odin and Frigg)
Barney Fife
Bailey
Baxter
Bear
Beast
Biscuit
Bilbo
Blitz
Bloodaxe (Viking King)
Bjorn-(Nordic-word-for-Bear)
Blaze
Blue
Boomer
Boondock
Bolt
Bronco
Bowser
Bolten
Boris
Bo
Bones
Bonzo
Bozo
Boneless (Like Ivan-the-Boneless)
Brave
Bruiser
Bruno
Brutus – Hunger Games
Breeze
Brute
Buzz (Lightyear)
Bullet
Butcher
Burly
Bubba
Buster
Buzz
Bu
BJ
Buck
Bungie
Buckster
Bubo

Boy Dog Names That Start With C
Carter
Carpophorus-A-Roman-Gladiator
Calvin
Cash
Casper
Captain-America
Caspian
Cain
Cannon
Cage
Cedar
Cerberus
Ceaser
Crassus (Hunger Games)
Caeser (Hunger Games)
Chase
Charlie
Chico
Chip
Chauncey
Chester
Chopper
Chief
Claws (Monster Inc)
Clifford
Clyde
Coco
Cobra
Courage
Cato
Castor (Hunger Games)
Crane
Cosmo
Coope
Colt
Compton
Crusher
Crimson
Crixus- A-Roman-Gladiator
Creevey
Cricket
Crazy-Horse (Famous Native-American-Indian)
Male Dog Names That Start With D
Dagger
Dash
Dart
Dale
Dan
Dango
Danko
Dane
Dave
Davie
Daman (Gaelic-name-meaning-Demon)
Danger
Dane
Darth-Vadar
Darth-Maul
Dallas
Dapper
Dawson
Delta
Denim
Dexter
Diablo
Diggle
Dingo
Diesel
Digger
Ditka
Dillion (Gaelic-name-meaning-Faithful)
Dobro
Dobromir
Dozer
Dobby
Donkey
Drake
Dracula
Dre
Drax
Dr. Pepper
Duncan
Duke
Dun
Duke
Dumbledore (From-Harry-Potter)
Male Dog Names That Start With E
Echo
Ed
Edmund
Eion
Elvis
Elf
Ely
Emmett
Ender
Enzo
Erik
Ernest
Eric
Evan
Male Dog Names That Start With F
Fang (From-the-Maximum-Ride-Books)
Fast
Faint
Fenway
Felix (Hunger Games)
Fenrir-Greyback (From-Harry-Potter)
Fergus (From Brave)
Fezzik (Princess Bride)
Finnick (Hunger Games)
Finn
Fire
Flame
Flash
Flavius
Floppy
Flamma (A truly badass gladiator! His name means well FLAME!)
Festus
Fletcher
Fluffy
Floki
Flik
Force
Frankie
Fred
Fido
Fuji (Red)
Boy Dog Names That Start With G
Garth
Galahad (Knight of the round table.)
Gatling (like the gun)
Gale
Genghis
Ghost
Gizmo
Goober
Godric
Goliath
Gorilla
Grey
Griff
Gaius
Grey
Griffin
Grit
Grind
Grommit
Grizzly
Grumpy
Gunnar (Means Fighter)
Gunner
Gunter
Gulliver
Gus
GusGus
Gunner
Male Dog Names That Start With H
Hades
Halo
Hank
Hancock
Harry
Hartford
Harvey
Harrison
Harris (From Brave)
Haymitch (Hunger Games)
Hawthorne
Harley
Hagrid
Hannibal
Hamlet
Hamish (From Brave)
Hawkeye
Captain-Hook
Henry
Hercules
Hero
Hondo
Honcho
Hubert (From Brave)
Hudson
Huck
Huckleberry
Hugo
Hunter
Hummer
Boy Dog Names That Start With I
Ian
Ibex
Ice
Ice-T
Iceman
Icy
Indy
Inigo (Princess Bride)
Igor

Ivan
Ivan-the-Terrible
Indian
Iron fist
Ironside
Ivy
Ivar
Male Dog Names That Start With J
Jaco
Jagger
Jango
Janko
Jake
Jako
Jay z
Jasper
Jax
Jay
Jameson

Jack (Sparrow)
Jester
Jet
Jekyll
Jeep
Jesse-James -(Famous American Outlaw)
Jetter
Jinx
Jokester

Jordan
Jon-Snow
Joey
Junior
Jiffy
Joker
Jim
J.K Growling
Boy Dog Names That Start With K
Kaapro
Kaali
Kai
Kaiser
Kane
Karma
Khan
Kalan(Irish-for-warrior)
Kenny
Killer
Koda
Kobe
King
Kit
Kitto
Kobi
Keno
Kirby
Kody
Kona
Kyro
Klaus
Khal-Drogo
Male Dog Names That Start With L
Laser
Lava
Lucius
Leo
Lemon
Lenin
Lion
Lincoln
Lightening
Lionheart
Lil-Man
Lupin
Loki
Logan
Lotus
Looper
Ludovic

Lukka
Luke
Lucas
Luca
Lucky
Lucas
Luther
Lycan
Boy Dog Names That Start With M
Mac
Mack
Macguffin (From Brave)
Mace
Major
Majic
Marcus
Mason
Mando
Max
Magnum
Magnus
Maverick
Merlin
Milo
Mikel
Mike (Monsters Inc)
Miles
Moody
Moby
Moss
Marcus
Monday
Moose
Mojo
Morten
Monty
Murphy
Murdoch
Male Dog Names That Start With N
Niko
Nilo
Ninja
Nipsy-Hustle
Nemesis
Norf
Noah
Norman
Norwin
Nugget
Boy Dog Names That Start With O
Old school
Oliver
Ollie
Ozzy
Male Dog Names That Start With P
Paco
Panzer
Panda
Panther
Patton (George Patton)
Peter-Parker
Pax
Phoenix
Peanut
Primus (Stardust)
Pebbles
Pepper
PeeWee
Peeta
Predator
Priscus (Roman Gladiator who fought Versus)
Pluto (Roman god)
Pinto
Pilot
Pirate
Potter
Porsha
Prince
Punter
Pollux
Puller (If your a history buff then you will know Chesty Pullers is a USMC Legend)
Python
Male Dog Names That Start With R
Ragnar
Racer
Rambo
Rasputin
Rascal
Raven
Ray
Red-Cloud
Remy
Rebel
Rey
Rex
Reg
Revan
Revna
Riley
Riddle
Riptide
Rip
Roar (Norwegian "Warrior")
Roger
Rox
Rosco
Roland
Rocky
Rusty
Runa
Rudy
Rufus
Runner-Bean
Redford
Boy Dog Names That Start With S
Sam
Sammy
Samwise
Sanders
Savage
Saruman
Sergeant
Scout
Shoeshine
Sirius-Black
Silver
Skoll-(a wolf that chased the sun Norwegian)
Simba
Smoky
Sméagol
Shaka-Zulu
Shrek
Shotgun
Snuffles
Skunky
Slinky (Toy Story)
Smitty (Monsters Inc)
Snow
Snowy
Snowdevil
Shadow
Big Shug (Southern for Sugar)
Striker
Stormie
Southpaw
Soldier
Spike
Spartacus
Sparrow (Jack)
Speed
Sting
Sunny
Male Dog Names That Start With T
Tank
Tanner
Tatter
Tahoe
Tempest
Thane
Theon
Ted
Teddy
T-rex
Thanos
Thor
Tetraites – Famous Roman gladiator
Terminator
Tiger
Titus
Tico

Toby
Togo
Tofu
Toodles
Titan
Thunder
Tucker
Travis
Trigg
Tristan (Stardust)
Boy Dog Names That Start With U
Ubba
Uback
Uccas
Udo
Ulric
Ulan
Ulf
Ullan
Upgrade
Uriel
Urias
Uri
Ulf
Usher
Male Dog Names That Start With V
Vader
Varg- (Means Wolf in Norwegian)
Valor
Vampire
Vampi
Vegard
Verus (Roman Gladiator who fought Priscus both won their freedom)
Victor
Vidar (The Norse god of Vengeance)
Viper
Vince
Viking
Vizzini (Princess Bride)
Volt
Voom
Voldemort
Vulcan
Boy Dog Names That Start With W
Waterloo
Wrangler
Warner
War
Waldo
Wesley
Westley (Princess Bride)
Wee-Dingwall (From Brave)
Winston
Wick (John Wick)
Wilford
Will
Willy
Wild
Winter
Wiley
Wolfgang
Woffgang
Woody (Toy Story)
Wheezy (Toy Story)
Boy Dog Names That Start With Y
Yaxley
Yankee
Yaboo
Yaga
Yogi
Male Dog Names That Start With Z
Zach
Zeus
Zelda
Zeek
Zero
Ziggy
Zion
Zoom
Zoo
Zoomy
Zoo
Zoro
Zuzu
Zurg (Toy Story2)
Most Popular Dog Names!
Ace
Ares
Apollo
Buddy
Bear
Bentley
Buster
Bruno
Bandit
Baxter
Blue
Cooper
Casper
Cosmo
Chief
Cobra
Dallas
Deisel
Duke
Dexter
Finn
Frankie
Gus
Gizmo
Ghost
Grey
Hank
Henry
Harley
Hunter
Ian
Ivy
Ice
Jack
Jax
James
Jasper
Jackson
Joey
Khalid
Kai
Koda
King
Luke
Lucky
Loki
Lucius
Leo
Lenin
Lion
Lincoln
Moose
Murphy
Mace
Maverick
Merlin
Milo
Moody
Otis
Odin
Oliver
Oscar
Prince
Ragnar
Rex
Rambo
Raven
Ray
Sam
Savage
Scout
Smokey
Sirius-Black
Shadow
Speed
Thor
Tank
Thanos
Terminator
Toby
Thunder
Tucker
Titan
Viper
Volt
Whiskey
Woffgang
Winston
Winter
Yoda
Zeus
Top 10 Most Popular Dog Names!
Top 10 most popular names
Max
Buddy
Bailey
Rockey
Cooper
Toby
Jake
Buster
Toby
Bear
Best Ten Boy Disney Dog Names
Buzz
Abu
Arther
Beast
Bolt
Bert
Bruno
Dodger
Fergus
Flynn
Our Animal and Their Names!
This part of the article is about our own animal names and back story. Enjoy!
Hanu Our Golden Retriever Mix
He was a Golden Retriever mix (found as a puppy, abandoned in our neighborhood along with his siblings at around 3 months old) "Hanu", pronounced "HAH-noo" after the Hindu deity Hanuman, known for his intense loyalty.
Hanu was awesome! Friendly to everyone, funny, happy, responsive… but his Achilles heel was loving to chase animals in our woods. We had an electric fence and one day when we were gone, he appears to have run the fence.
It was also a day when we hadn't put on his fence collar because he had been doing so well. It had to be something majorly exciting for him to bolt the fence, with or without his collar.
He was likely chasing deer or lured by a pack of dogs that had been roaming the woods. We never found him. Our hearts ached for his fate and not knowing what happened to him.
Our Deaf Cat Priya
Priya – Hindu for Pretty, my sister was adopted from India, so my mom was looking for Indian names. She was an all-white cat with blue eyes and was deaf as a doornail. The majority of pure white cats with blue eyes are deaf.
One night on the way home from an event, my parents had stopped to get gas. My mom was sitting in the car, waiting. When my dad opened the door and dropped a kitten on her lap, the kitten was just feet away from a busy highway. My dad couldn't bear its inevitable fate if he did nothing, so that night, we had a new kitty.
On the way home, it was remarkable how friendly and unafraid the kitty was. At that time, we didn't know the statistics on deafness in white cats. But after the first few hours at home, my parents suspected it, and sure enough, Priya was deaf.
Priya went on to live all nine lives and a whole lot more, on adventurous life with us. Priya had met every new dog by walking up to them and slapping them in the face several times and then walked off tail up in the air. While the new dog coward behind their owner or us, shivering with shock and distress.
The world is more dangerous to deaf cats, and Priya had enough adventures and mishaps to account for around eight of her "nine lives." Until that last awful day, she was attacked by a dog or coyote in the night.
We found her the next day, tragically sad, but the only good thing was that she was an old lady who lived an extremely long and very well-loved life.
Onyx our Doberman Labrador Mix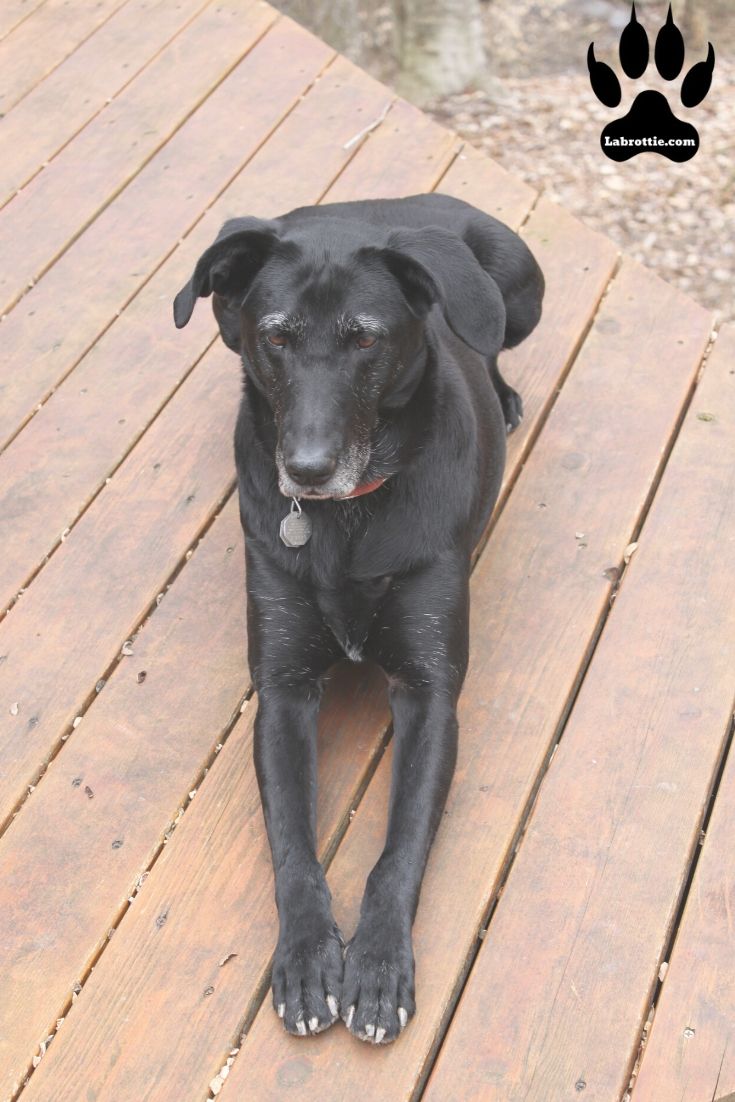 Onyx – a black lab mix; found abandoned and starving at a local park at about 6 months old; was the BEST DOG EVER! Noble, loyal, faithful, gentle, attentive, obedient, ever so eager to please…
Boy how we miss him! Hanu was Onyx's hero, but he didn't follow him into the woods on that fateful day. Once Onyx found home with us, he was always afraid of leaving. But once Hanu was gone Onyx was very depressed for over a month.
So we knew we needed to get Onyx a dog. It took a while but eventually, we did get him a dog.
Zoya is a King Charles Cavalier, and when Zoya first arrived Onyx took one look at the sweet puppy and then at us, huffed and walked outside.
Onyx eventually got used to Zoya and even grew to like her, grooming her ears and being her big protector. Onyx lived to a ripe old age of 13 before we finally had to release him due to some hip issues.
Zoya Our King Charles Cavalier
So my grandmother, (now in her late 80's and living next door,) has always had a fancy for the King Charles Cavalier Spaniels. We'd never heard of them so we checked them out and while it wasn't the best kind of playmate for Onyx since he was middle-aged by now, he didn't play as much so that would be okay.
But our lives were getting increasingly busier with new business endeavors, so we knew it needed to be a smaller, more docile breed, and after the loss of Hanu, not one so likely to bolt the fence chasing a deer or pack of dogs.
So, we got 'miss prissy' a Cavi named Zoya, which is a Russian name meaning "Life". The equivalent of the more common "Zoe". (I was adopted from Russia and became an American at the age of 2.).
Prince Caspian Our Maltese
Caspian – Prince Caspian to be exact, Caspian is my sister's first 'very own' dog and he's a purebred Maltese. Since the Maltese breed comes from royalty, and we're avid fiction fans and readers and writers, plus love the C.S. Lewis books and Narnia movies, Caspian was the perfect name.
It also tied in with the name "Casper the Friendly Ghost"… a cartoon my parents watched when they were little. His nickname is "Caspi" "white stuff" "Hot shot" "Monkey" and he definitely thinks he's a prince of the house and everyone in it, trotting around in his "kingdom" and bossing around the cat, Zoya and everyone else in it.
Mystique My Black Cat
Aka the Putinator– I was spending a lot of time working outside gardening in our yard and also in property management around our home and for neighbors a many years ago. I started noticing this black kitten lurking around, but before coming with in 10 feet the cat would whisk off.
Both our neighbors were leaving food out for Mystique. Mystique was sitting at the door of a neighbors house, when I saw her, I called out "Here kitty!"
Mystiques Back Story
I looked up to see Mystique making her way to me, she was just skin and bones. And she came up to sniffed my hands, and then meowed. I left after giving her a few scratches deciding to pick her up later that evening if she was still around.
Later that evening, she was still sitting at the mailboxes, and I managed to pick her up and bring her inside my house. Where the dogs went wild trying to smell her, that was October 6th, 2014, and she's been my sweetheart kitty ever since.
My mom called her "Mystique" because she's black, because of the mystery of her origins, and because we live in a subdivision with Mystic in the name.
Since then I call her all kinds of names, and she answers too all of them.
She appears to have been wild or lost for quite some time. If only she could tell us her story. She is an odd mix of skittish but affectionate. And to this day, she won't tolerate anyone but me holding her.
For the other family members, she tolerates them and over the 8 years has gotten more friendly with them. Allowing them a quick pat on the back or a slight chin rub before she whisks off, tail up high and feet pounding the wooden floors.
By the way, Mystique had gotten used to Zeus. Allowing Zeus to sniff her and occasionally allows him to give her a quick lick with his big huge wet tongue.
And then there's… my beloved labrottie, Zeus!! And Zeus, is the Greek God of Thunder and Lightning, is a great dog name for a big strong breed like Zeus is.
The story starts two days before my b-day, I had just come back home when my mother said they had a puppy under the deck. I walked to the pantry got some treats and went outside and looked under the deck. Sure enough, this big guy was crammed as far as he could go under the deck.
Long story short I eventually got him out and now he is a well adjusted Labrottie… Or is he a labrottie? You can read Zeus' exciting adventure! And also read his DNA story as well!
Conclusion of Boy Dog Names
Thank you for reading this article! If you did not see the right name that will fit your pup! Send us an email with the name and we will add it on to our ever-expanding list of names!
For those of you who did not find any interesting dog names in this article, we have several other articles out just for this case! Our articles are:
If you have found the perfect name for your boy dog and would like to add the photo to our mixed dog breed photo gallery. All we will need is the name, history, and a photo of your dog, just send it over to us by email!
CBD Oil for Pets and for People
Got pets with problems? CBD oil may help. It completely eliminated tremors in our aging dog.
Happy tails!

The labrottie team
You can see our Disclaimer Policy
here.